Our neighbour was away for a week which was pretty handy since I was making a din rounding the inboard edges of stringers close to his front door. He is a very supportive neighbour but his comment that I had made little progress in a week was a bit flattening. Yes it does not look like a lot of progress since I fitted any stringers I had to get the boat under cover a week ago. In the meantime I had cut, thicknesses and joined all the 44 by 22 mm stringers and removed the temporary 32 by 22 from the hull. So he was quite right as it looked the same despite my furious pace of work.

Yesterday I spliced the 32 by 22 stringers, augmented the width of the strong back and glued up the stem and transom knees.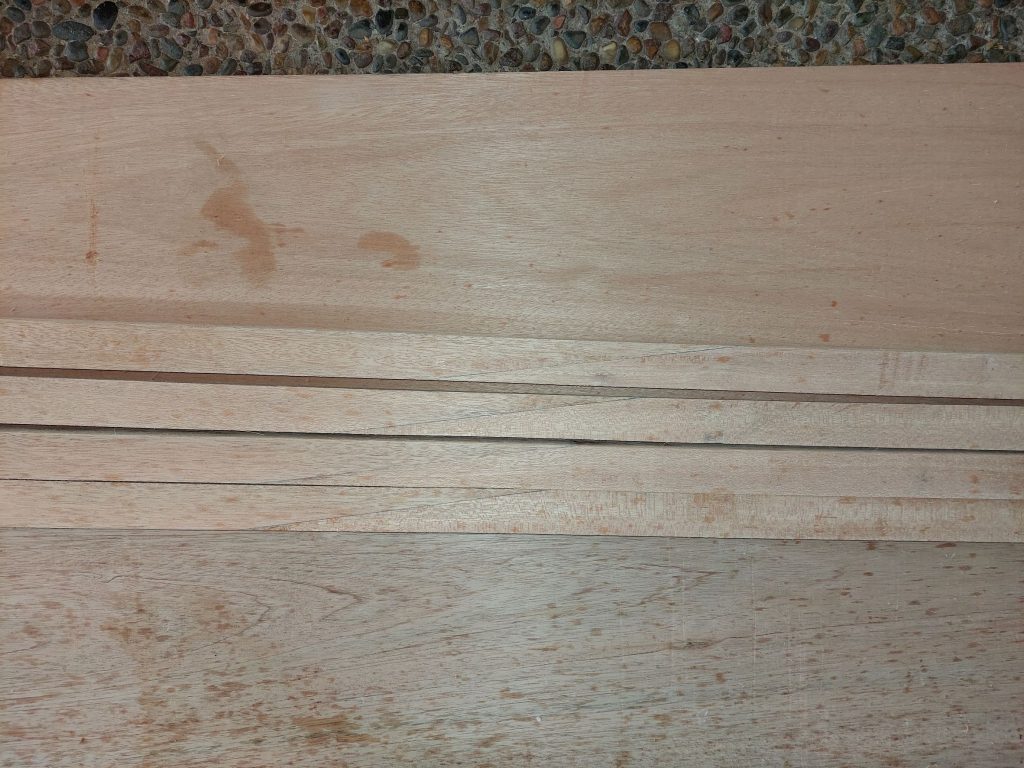 Today the strong back was cleaned up and planed to the final 30 mm thickness. The 300 mm wide strong back is at the limit of the thicknesser but it did the job nicely and made a lot of sawdust.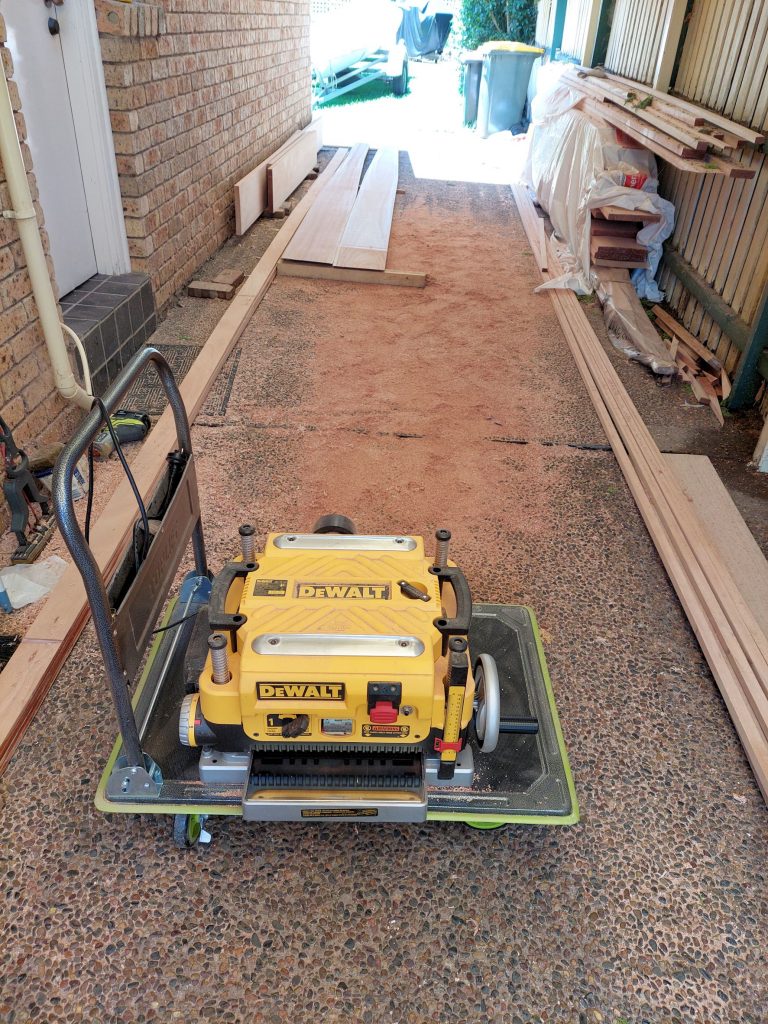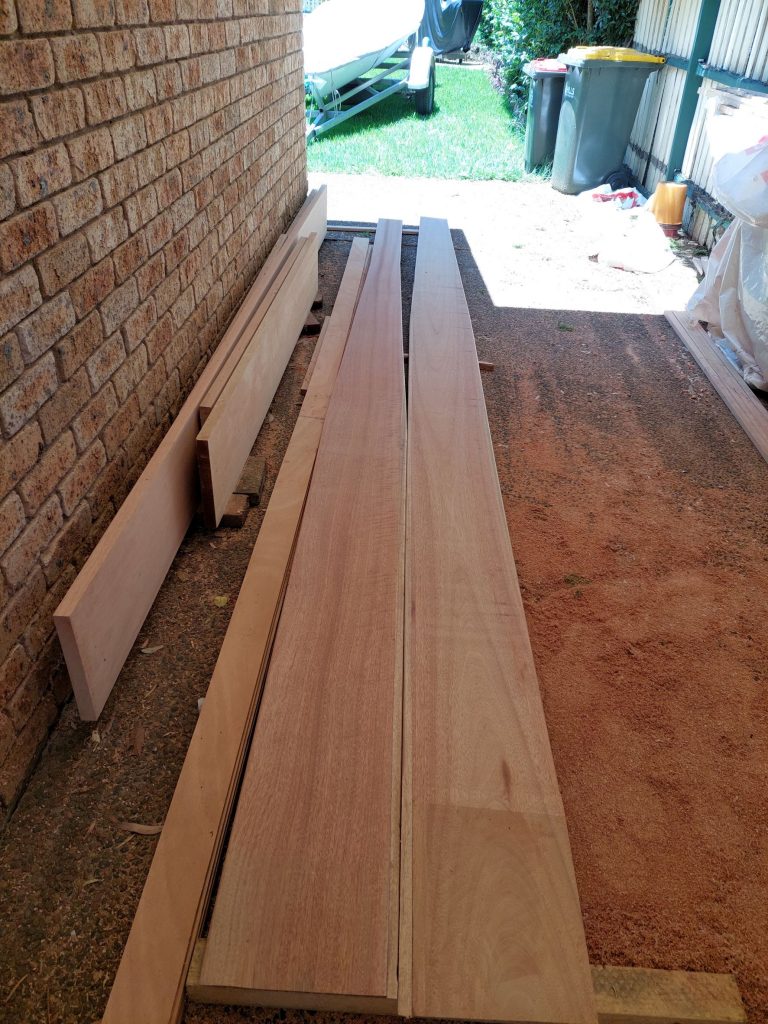 The knees were trial fitted, the stern knee to the strong back and the bow knee to station 0. I was planning on a trial fit of the strong back to the bow knee but a heavy shower put paid to that idea. I did however manage to shape all the strong back cleats ready for the trial fit.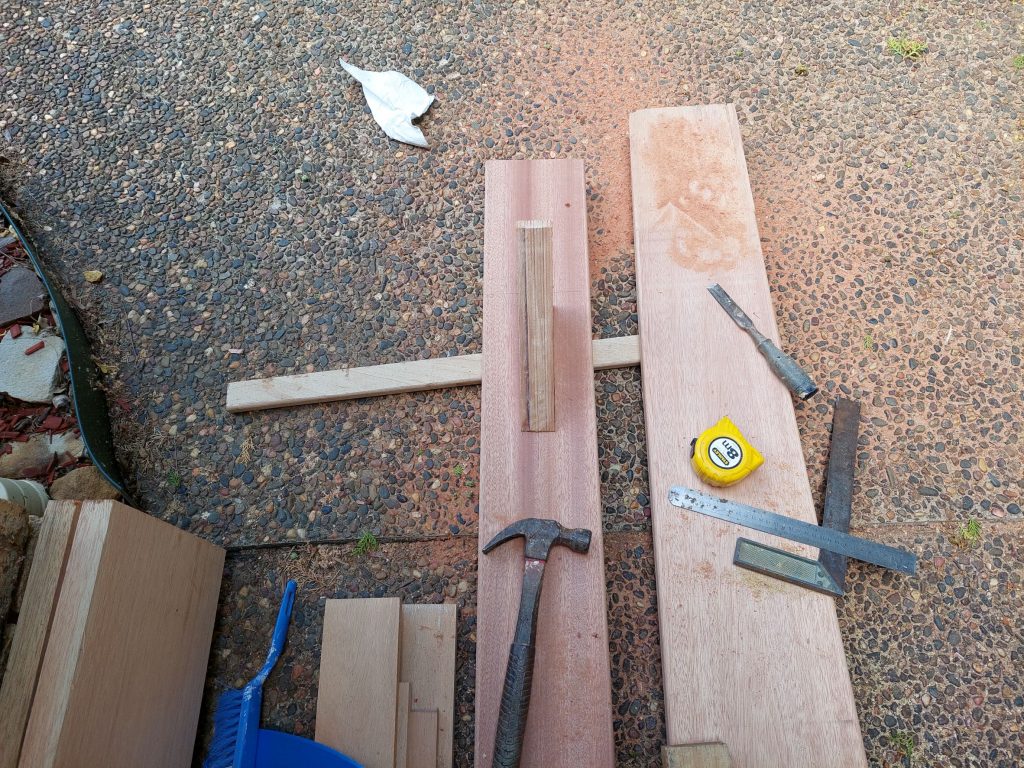 I have one more day of making sawdust and noise before I can give the neighbours a rest from the noise. That is to thickness the gunwales and cut the outer edges on 45 degrees to minimise the amount of planing once fitted.