I cannot recall a sailing day with more random wind directions than yesterday. We made a good start at the boat end but on the first header the pin end yachts crossed and in a few minutes Amante was so far ahead she was in a race of her own. For a few tacks we crossed tacks with Fidelis but when she sailed over to Steel Point she came back on a big lift on starboard. To cut a long story short we short tacked the middle of the course and while generally on the lifting tack both sides won out big. The run home brought no relief as the breeze died and shifted so that by the time we were supposed to be running home we were beating into a dying breeze. As painful as it was we kept trying but the conditions provided no relief.
As well as the fluky conditions I suspect that either the propeller did not feather or we picked up some garbage on the prop but whatever the reason we managed a last place on handicap only beating the did not start yachts.

Thankfully the boat building is going better than the sailing. Since the last post I have finished the cockpit all the way to the transom and that means the quarter berth is finished too. The forward side of the mast step is installed and the doors to the head and quarter berth are well advanced.
The doors have taken longer than anticipated but at the same time I have been rather particular with the details and as a result the complete door assemblies are almost done. All that remains is some trim on the 9mm doors to stiffen them and the hinges and catches. Given the miserable weather we are having I may well finish these in the garage as a rainy day job.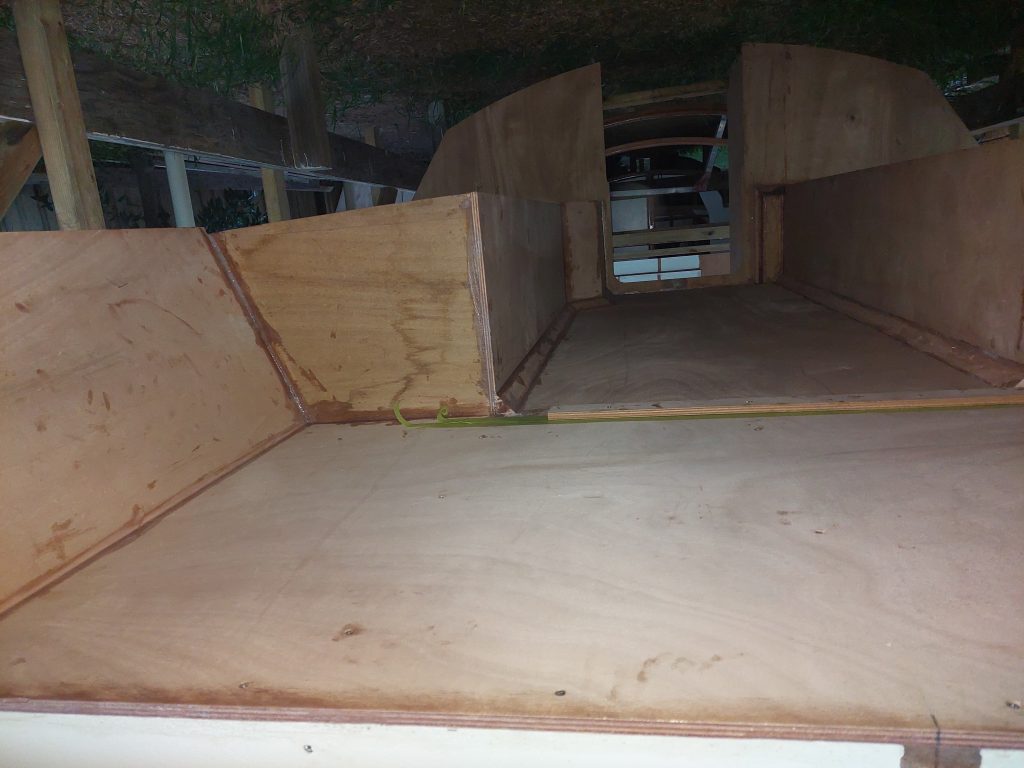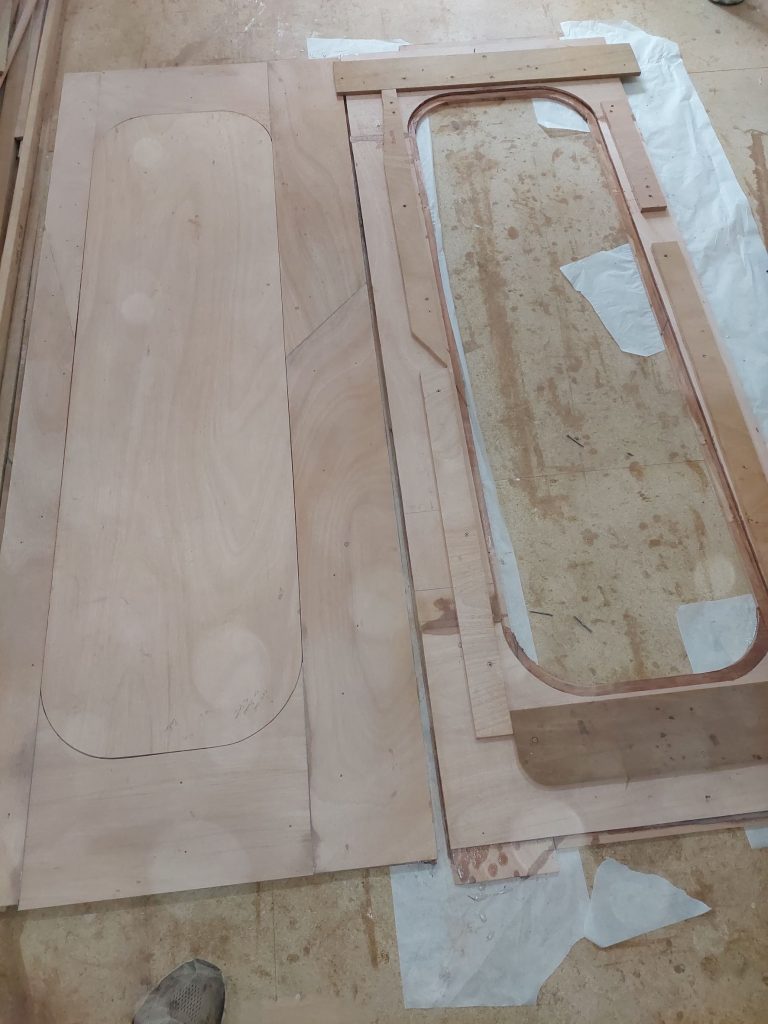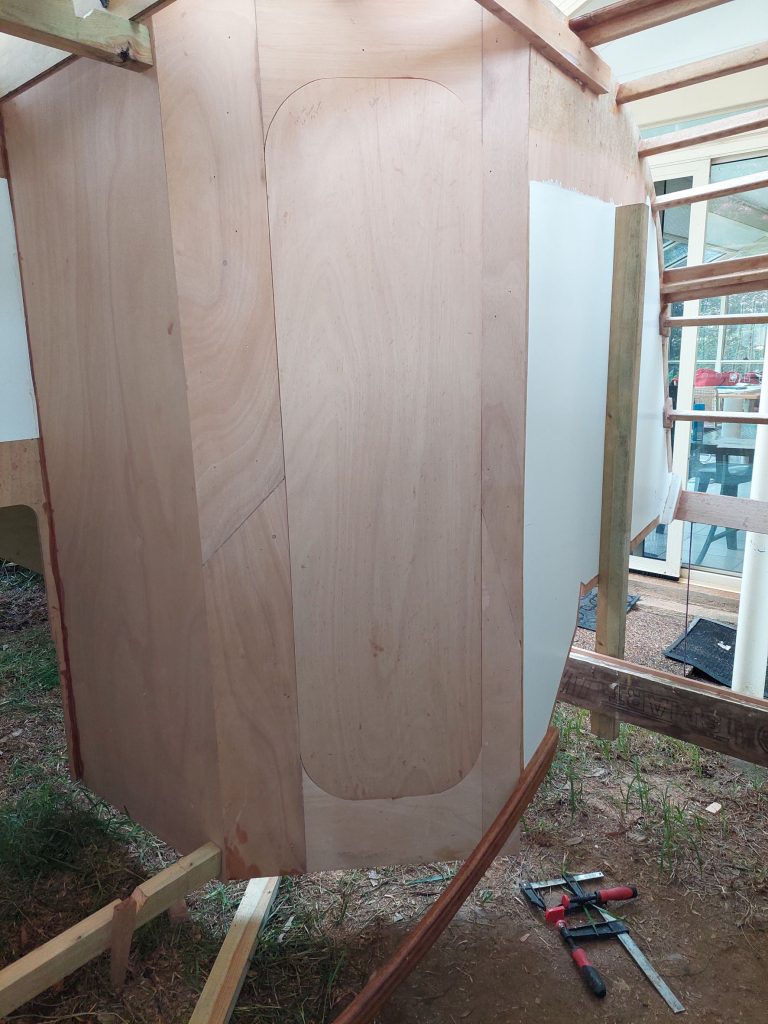 In between larger jobs I have been filleting and sanding in the bow from the stem back to the mast step and with another half day of sanding should be ready to spray a lot of epoxy primer around. The primer will protect the completed parts of the hull from the wet and damp weather should it persist.