After a pretty wet series of Wednesday night the weather on the 16th of February had taken a turn for the better with a warm sunny evening and a fresh breeze. Being a little on the tender side we were a bit apprehensive about our choice of our No 1 heavy genoa but as the race wore on and the wind abated a few knots we made full use of the sail area to notch up another fourth place on handicap.
At the start it was Utopia, Joli and Meridian showing the way. We were next trying hard to stay ahead of Ausreo and Jackpot in the lottery around Greenwich Point. Utopia got into the breeze first and was off like a rocket followed by Joli and Meridian. Jackpot climbed to windward of us and ahead while Fireball did one better and climbed ahead too. From Humbug to Goat Island that was the general order although to be fair we lost sight of the leaders around Goat island the first time and only caught a glimpse of Joli on the second rounding of Goat Island.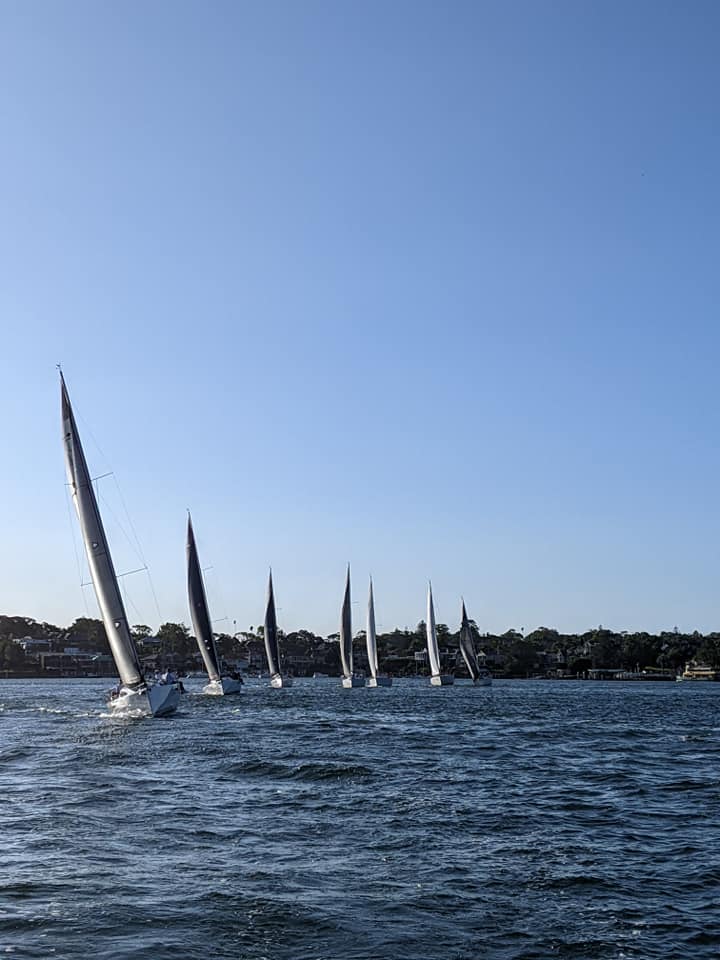 Back at the first rounding of Goat Island we somehow managed to get past Fireball and hang on to the tail of Jackpot albeit at a respectable distance. As the breeze backed off a little we had a good run back to Cockatoo island and a work back to Goat island where we seemed to stretch out the gap to Fireball, Ausreo and Sweet Chariot. The main interest for us was staying as close to Jackpot as we could.
On the reach home to Humbug and the work up to the finish Fireball made up a lot of ground so that at the finish we beat her on handicap by just one second with Ausreo just 15 seconds behind.
With the results published it shows what a good race Meridian had being beaten for fastest by just 4 seconds by Utopia but alas the timing was wrong by about 90 seconds. After the presentation where Passion X scored a bottle of wine for third on handicap the results were corrected and Utopia pipped us by a few seconds. So OK Utopia got the points but we kept the bottle of wine.
It was fitting then that Meridian scored first place from Joli and with Utpoia third and just that little bit of luck Passion X was that 1 second in front of Fireball.
Well that was the last of the fine weather as the next weeks the racing was abandoned for lack of wind.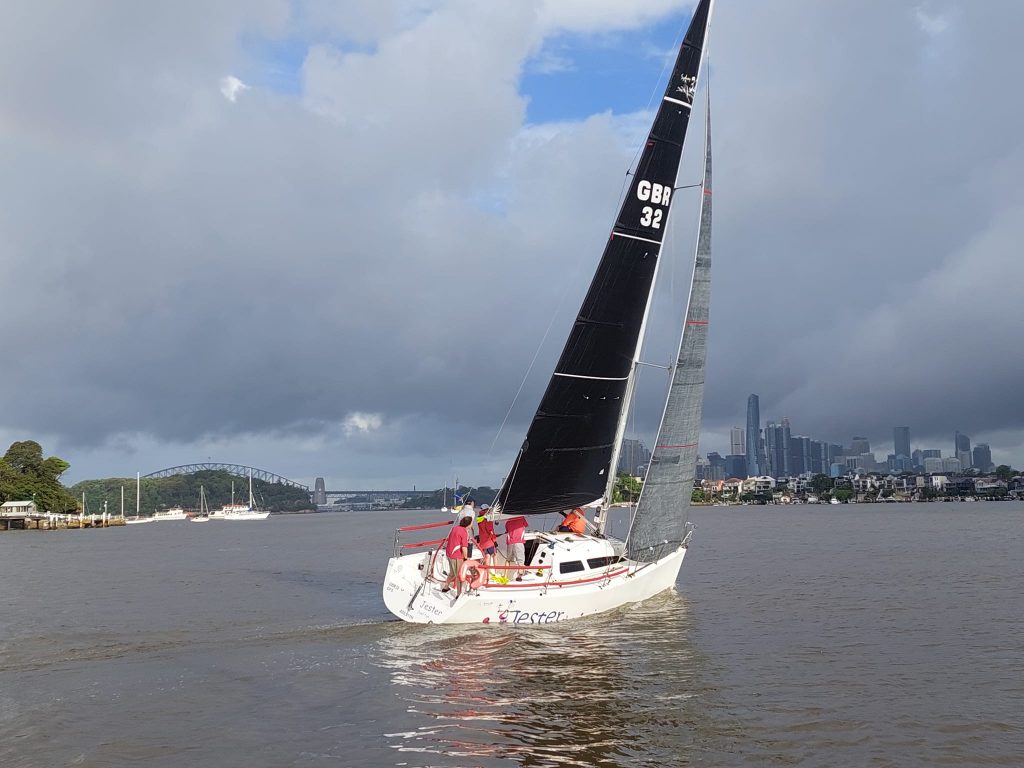 That brings us up to 2nd March which is the first week of Autumn down here in Australia and what a start to Autumn it has been. There have been historic flooding events all the way down the East Cost and we have had and still have our adult children who live in Northern NSW flooded in and waiting for roads to open to restock on food.
The rain has now reached Sydney with the worst expected this evening so it was only right that the sailing was again abandoned if only to keep the competitors off the roads