For the past two days I have been preparing the bulkheads to take the now completed strong back. That means stiffening the uprights with some diagonal bracing and installing some cross beams to keep the light plywood frames straight.
I had planned for one cross beam for each bulkhead but in practice I found that two or three were needed to keep the plywood as straight as I wished it to be.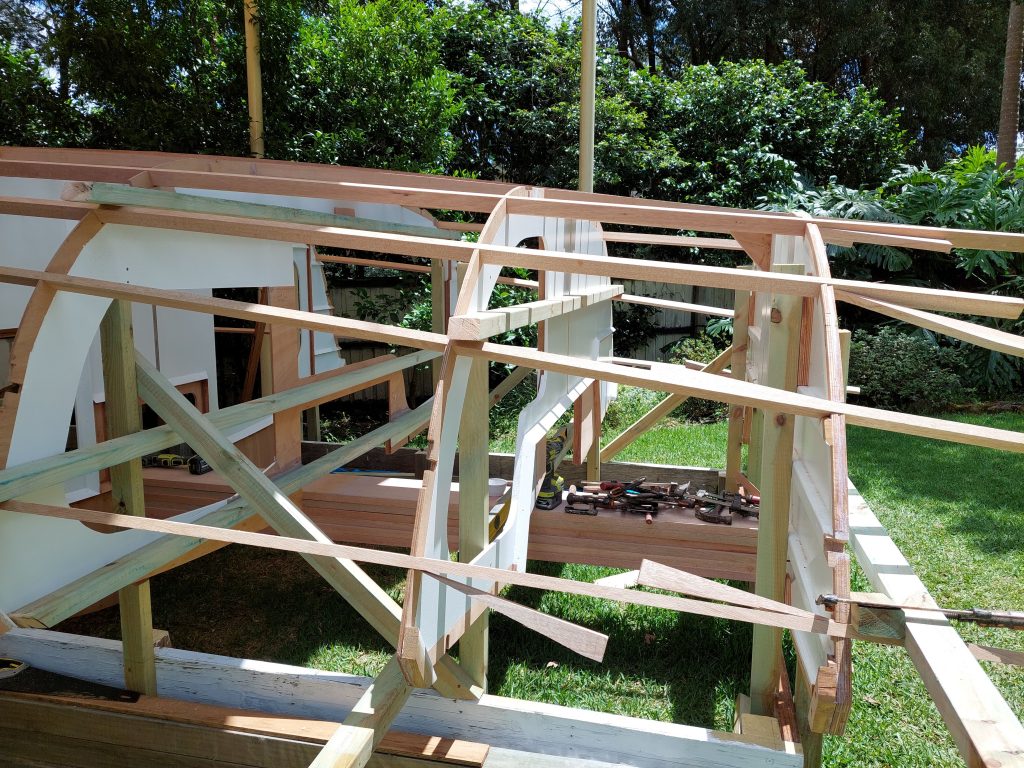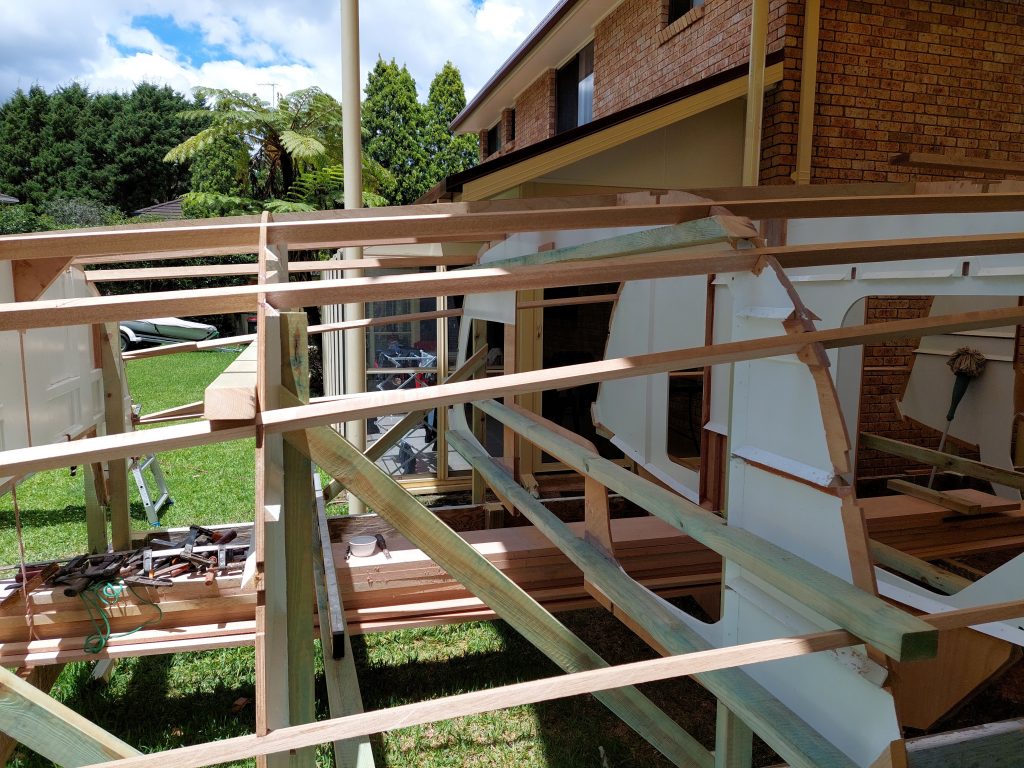 While the amount of bracing may seem excessive to some it is in my opinion needed to stop the bulkhead shifting while attaching the strong back and gunwale stringers. Once these are glued in place some of the bracing will be removed while some will stay in place until the bulkheads are stiffened by installing furniture elements.
With the rear third of the bulkheads stiffened I installed the strong back for the last trial fit and to router the slot for the stem knee. As it all fitted well I applied the thickened epoxy and fastened the rear section in place.

About now the heavens opened up for the second day in a row and brought an abrupt end to construction. Nevertheless the glue was secure under the tarpaulins and the scarf joins dry clamped waiting for a sunny day.
Under the boat awning and under the tarpaulins covering the transom I cleaned up the excess epoxy glue until the intensity of the rain forced me to retreat indoors.

Yesterday I finished early to go sailing in the Greenwich Flying Squadron twilight race and while we were rigged and ready the racing was abandoned due to the lightening risk. So I was wet yesterday and wet today.
If it is wet tomorrow I will try to find a dry spot to complete the gunwale stringers as I need to make up time for all the lost construction due to the weather.