With help from grandson Otis the last of the large heavy bulkheads have been mounted on the building frame. With a mighty effort by Tuesday evening we mounted the six remaining bulkheads to complete the heavy lifting.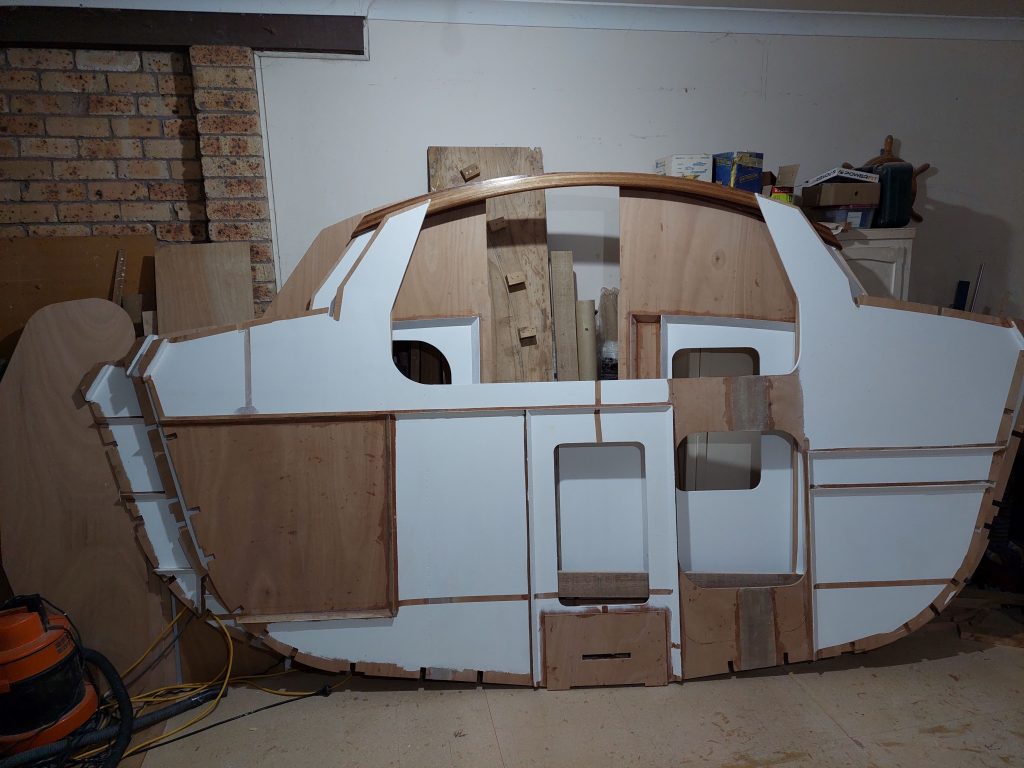 In the gloom of the evening I checked the alignment with the laser level while giving the local mosquitos a good feed.
Wednesday morning I revisited the alignment and noted the keel centre line was not exactly aligned. To help with this final check I used the laser level to true up a plank that could be temporarily laid down the keel centre line and completed the alignment.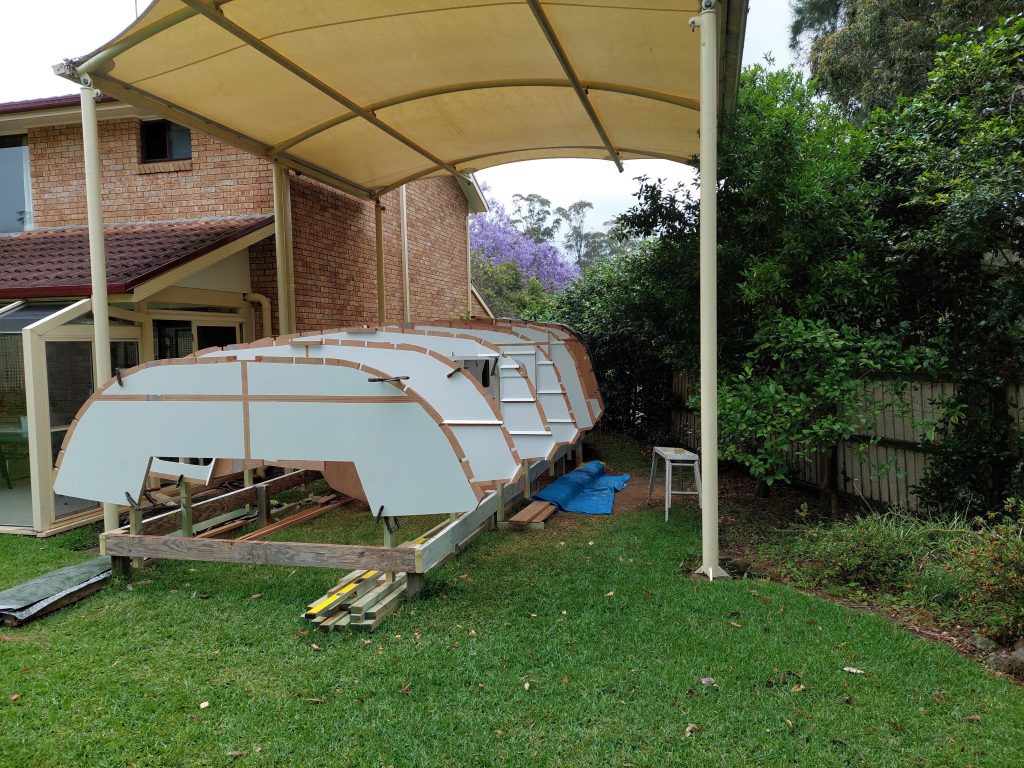 It helps considerably to have fitted all the furniture cleats on the workshop floor as these provide a good reference.
The next stage of the build is fitting the stringers so Thursday was spent cutting large planks down to 32 by 22 mm sections for the tangent stringers and cutting 12 mm plywood into 100 mm wide strips where the flat sheets of plywood will meet the curved moulded plywood chines..
With a good soaking forecast I used the stringers cut temporarily hoping to get a cover over the stern. Alas the rain came too soon and too strong for any meaningful progress.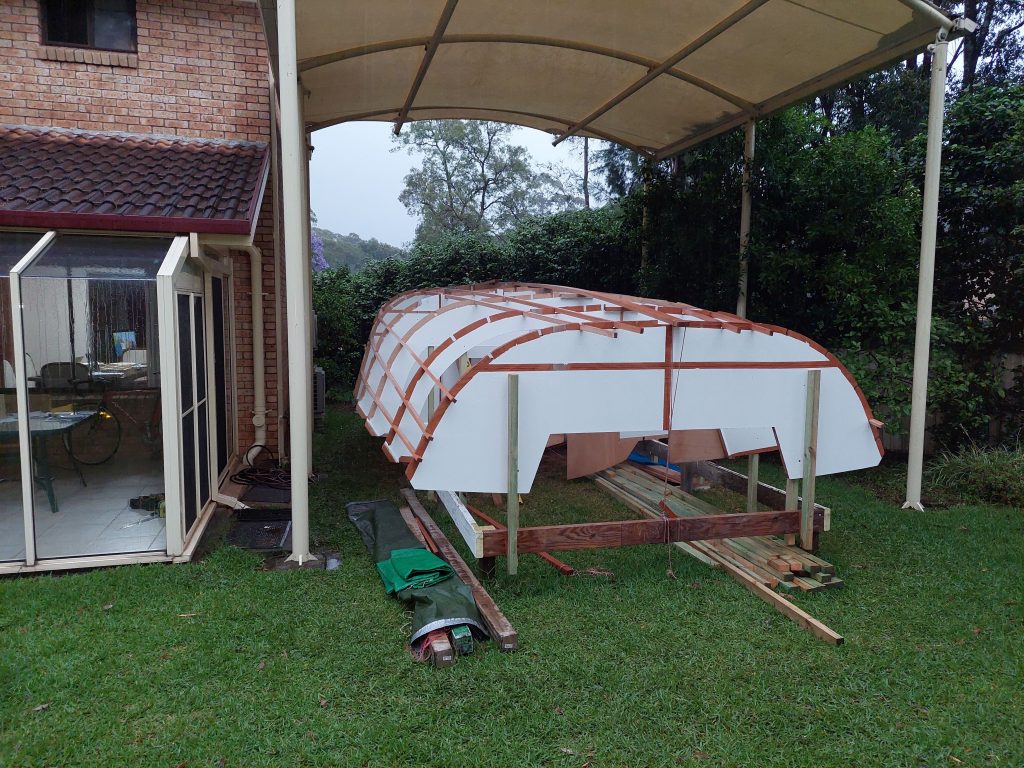 Today despite the frequent showers I cut enough of the main 44 by 22 mm stringers to fill the empty slots in the stern and get a cover over.
So hurried was the process that I did not have time for photos before pulling covers over and retreating from the rain.
Despite the lack of evidence I can report that I am happy with the alignment of all the stringers and she looks very fair and true. On my last build I played with the stringer alignment to get a fair line on them all. This time Dudley had provided much more comprehensive stringer location information so provided the frames are in the right place the stringers will be fair.
Surprisingly we have made reasonable progress on cutting timber. The strongback and gunwales are already cut and the scarf joins prepared. All the tangent stringers are cut and most of the plywood for the tangent stringers. Then about 20% of the main stringers have been cut so there is plenty to do if the rain persists.
My target for this week was to have all the bulkheads mounted and that is done. As for a target for next week that will depend on the weather but I think that I should be able to finish cutting all the stringers.