Last Friday I was ready to fix the first sheets of plywood to the hull but the wet weather intervened and the hull was double tarped to keep her dry. Saturday and Sunday are Laser sailing days and the first order of duty on Monday was to get Passion X to Woolwich Dock for the annual antifouling.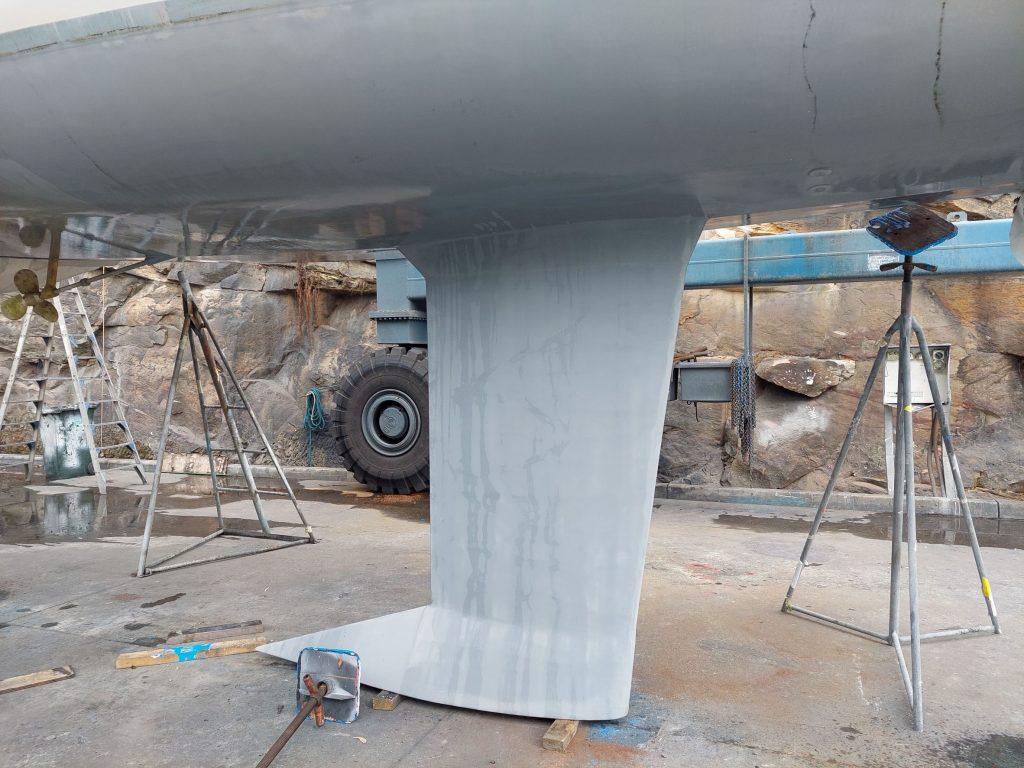 With what was left of Monday I fitted some ply doublers to the bulkheads where the stringers are attached. These are fitted on the forward side of the forward bulkheads and on the aft side of the aft bulkheads where they would be very difficult to fit at a later date. And so it was that the first sheet of ply was fixed to the hull on Tuesday afternoon with help from Elaine.
The process of cleaning up all the glue from the joins so that the glue lines are full of glue and any surplus is removed before the glue sets rock hard is quite time consuming. My Dad would use his bare fingers to force the surplus glue into the joins on my moulded Moths but I use good quality gloves most of the time.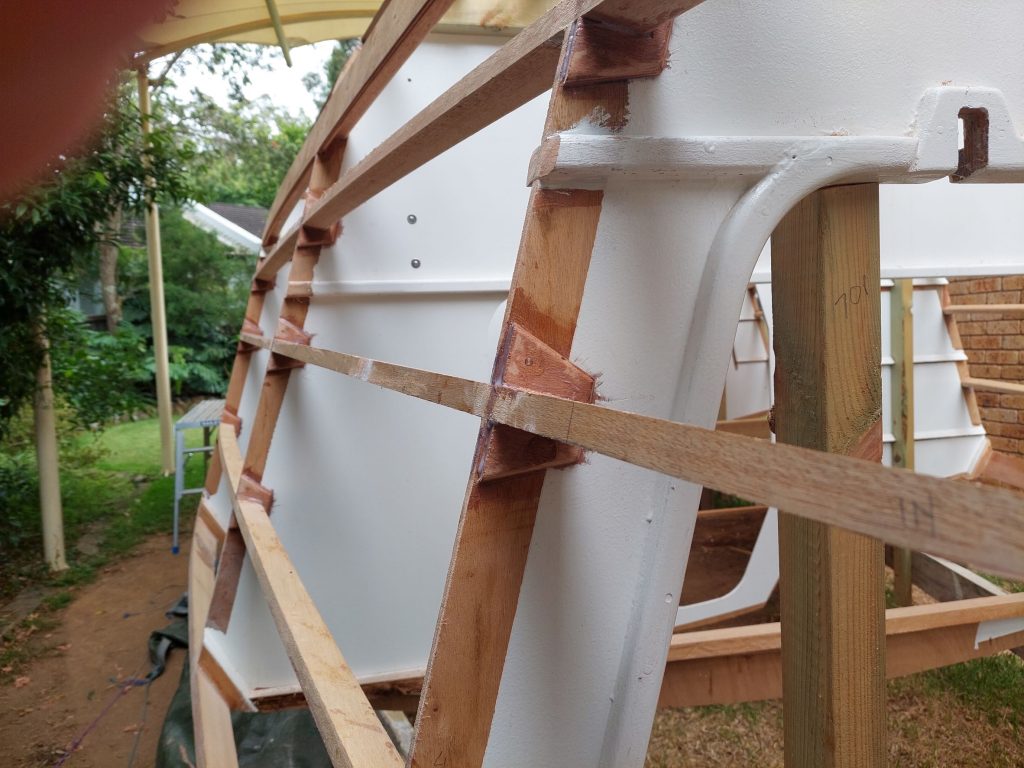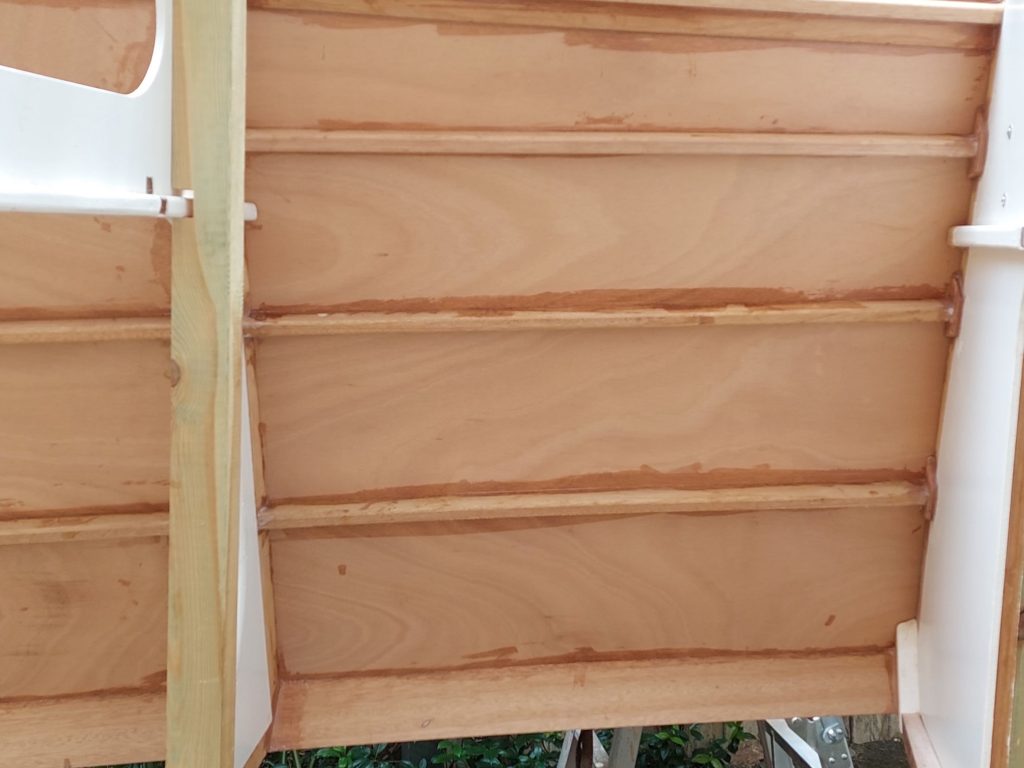 The second sheet went up today, Australia Day. We made an early start while the temperature was still low and had the sheet installed and cleaned up before lunch.
The rest of the day was spent preparing the other side of the hull for sheeting but I won't be rushing into it.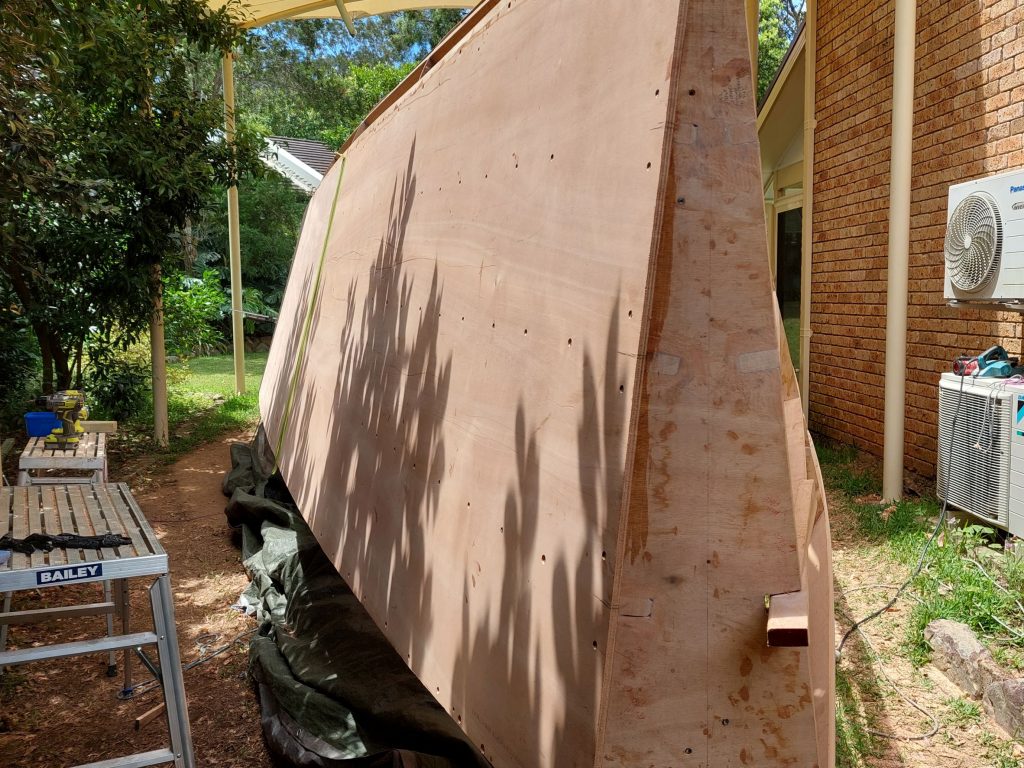 Before fixing the first two sheets to the starboard side I have a dozen ply doublers to fit to the stringers, a set of shelves to fit and critically the floor to my anchor locker. I have left one stringer at the bow loose so that the anchor locker floor can be inserted and glued in place from outside the hull. The anchor locker base will brace the bow in much the same way as the deck would.
I am very happy with the first two sheets fitted and hope that the other side goes as well.